San Miguel Corporation (SMC) is one step closer to building its proposed P735.6-billion Bulacan International Airport. This airport in Bulakan, Bulacan is said to replace the Ninoy Aquino International Airport (NAIA).
In a new release, SMC President Ramon Ang shared that the airport is expected to start its construction in 2019. This hope comes after the negotiations with the National Economic Development Authority (NEDA) proved to be fruitful.
A concession agreement has been reached between the Department of Transportation (DOTr) and the SMC's infrastructure arm San Miguel Holdings Corporation (SMHC).
The said international airport is a public-private partnership (PPP) proposal from the SMHC. It will be responsible for the construction, operation, and maintaining the 2,500-hectare airport. The government is not required to guarantee any subsidy. Add to that, the government will also benefit from the additional tourism the Bulacan International Airport can offer.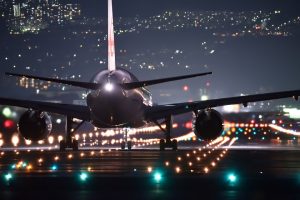 Before the construction actually starts, Office of the Solicitor-General and the Department of Finance will still have to review the revised concession agreement SMC had with the NEDA.
Once the construction starts, the project is expected to give one million jobs to Filipinos and more of new tourism jobs upon its completion.
The said project looks hopeful with the SMC's consistently strong financial track records. The project is expected to take five to seven years to be completed. It can accommodate as much as 100 million passengers every year. This is a big leap from NAIA's current capacity at 31 million passengers per year.
Travel for Filipinos, OFWs, and foreign tourist will be more comfortable with multiple expressways can bring them to the airport from the heart of Metro Manila within 30 minutes.