Having a car is a convenience that many families dream of. This is supposed to be something that saves money. However, with the recent taxes being implemented on cars, it seems that owning one is more of a luxury than convenience.
Forget excise tax, a new bill seeks for higher taxes. Dubbed 'additional cars' tariff, it plans to double the taxes for those who plan to buy more vehicles.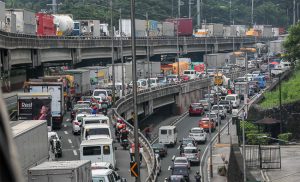 House Bill 3298 also known as Restructuring the Private Motor Vehicle Tax was submitted by House of Representative Deputy Speaker Sharon Garin. If it becomes a law, it will mean more taxes for owners who purchase a second car.
For those who will buy their second car, they will be charged a Motor Vehicle User's Charge (MVUC) which is 30% for the first year, 60% for the second year, 90% for the third, 120% for the fourth year and 150% for the fifth year.

By concept, the more cars you own, the higher taxes you would be paying.
However, businesses directly related to transportation or that which requires more vehicles in their operations would not be affected by the new tax bill.
Meanwhile, the Department of Public Works and Highways (DPWH) and the Department of Transportation (DOT) will be tasked to execute and implement these rules if it becomes a law.
The proposed bill is aimed to lessen or solve the traffic problem in the country. "This bill is in conjunction with other measures of improving access roads and government projects in addressing the traffic situation," Garin added.
Heavy traffic has always been a major problem in the Philippines. This problem is also said to cost the country millions in income.