Filipinos are no longer just dominating reality-singing contests, but also modeling contests too. After going against all odds, Filipino-German model Maureen Wroblewitz outshone other contestants to be named Asia's next top model Cycle 5, making her the first from the country to do so.
On her Instagram post, she noted how she was often told she was 'a pretty face with no skills' but she refused to give up her fight. She wrote and encouraged everyone to follow his or her dreams despite criticisms and other people trying to bring them down.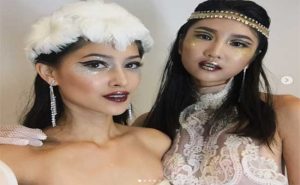 The aspiring super model won a brand new car and modeling career in New York. But before her success, she started out as the shy underdog.
"Before I entered the competition, I really doubted myself. I never even thought I would make it into the competition at all," Wroblewitz wrote on her Instagram post.
It could be recalled that during the competition, she was often bullied by her other competitors. According to her, she used those experiences to come out stronger and better.
Nonetheless, despite her strong character, she also felt insecure due to her height and inexperience. Wroblewitz's height is 168 cm or 5 feet and six inches – the shortest among the 14 competitors.
At the start of the contest, two Filipinas were also in the competition namely Anjelica Santillan and Jennica Sanchez. Both were eliminated early into Cycle 5.
The final judges were Cindy Bishop- the show's host, creative director and photographer Yu Tsai, Miss Universe 2015 Pia Wurtzbach, Storm Model Management agent Ruby Adler and Nylon Singapore editor-in-chief Adele Chan. /ABS-CBN